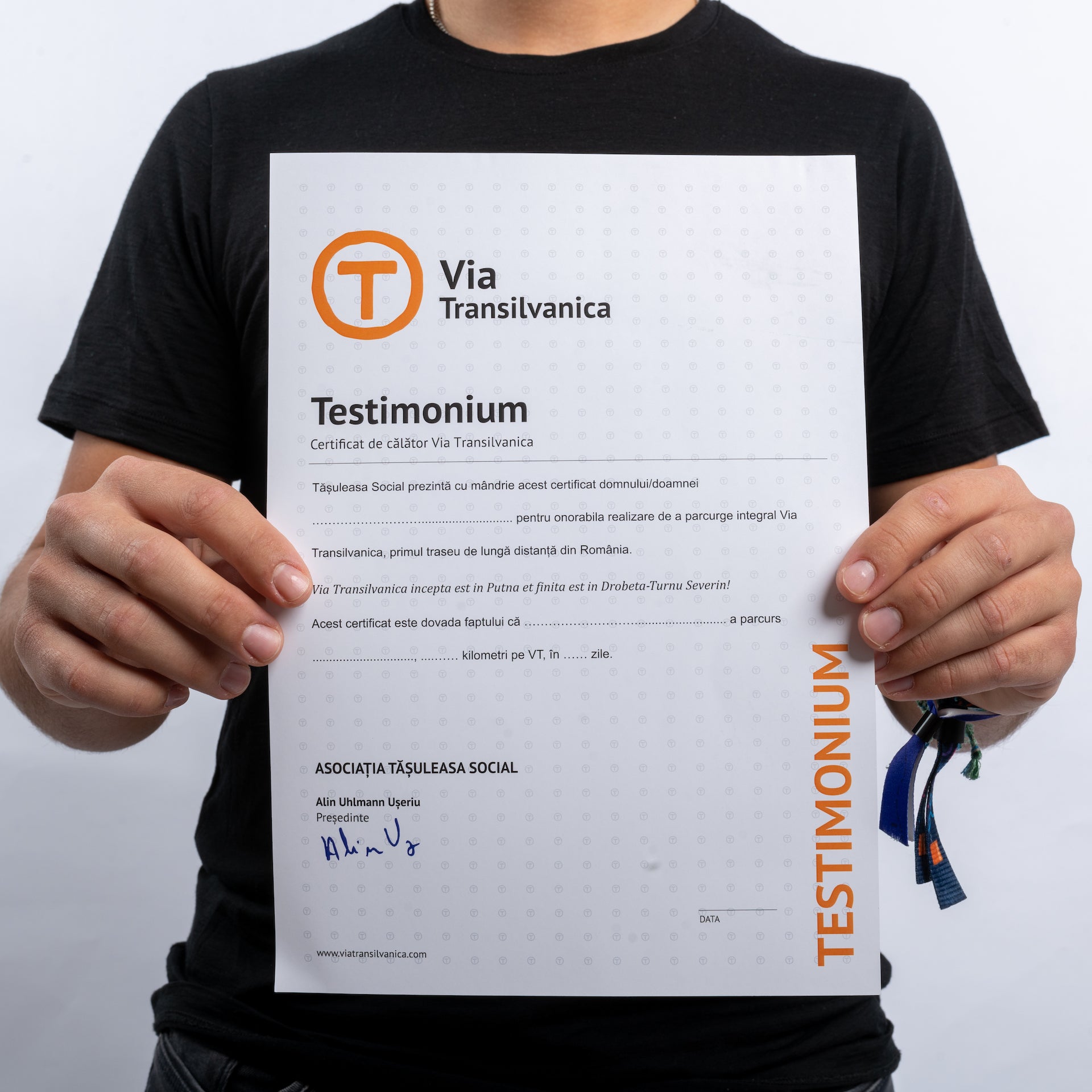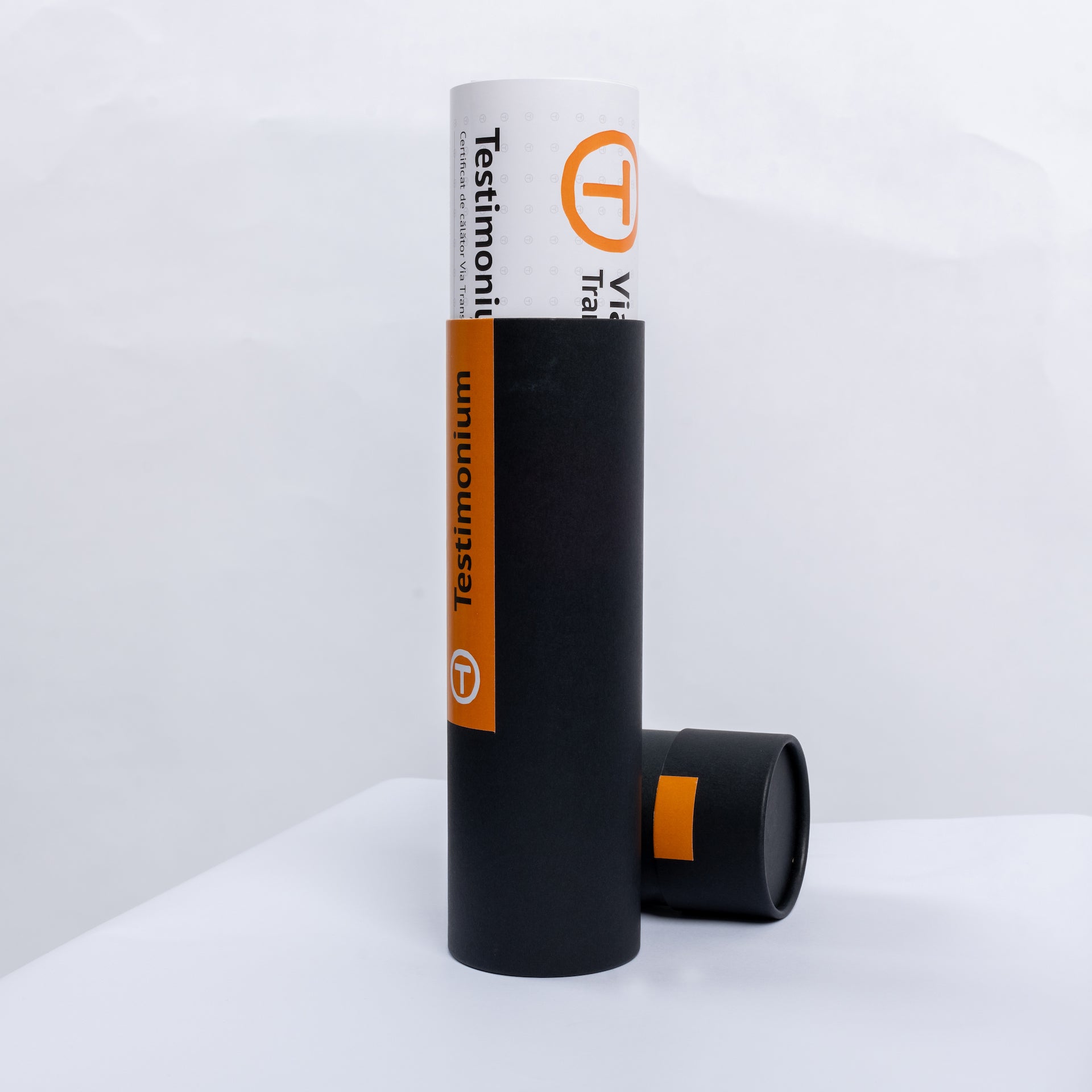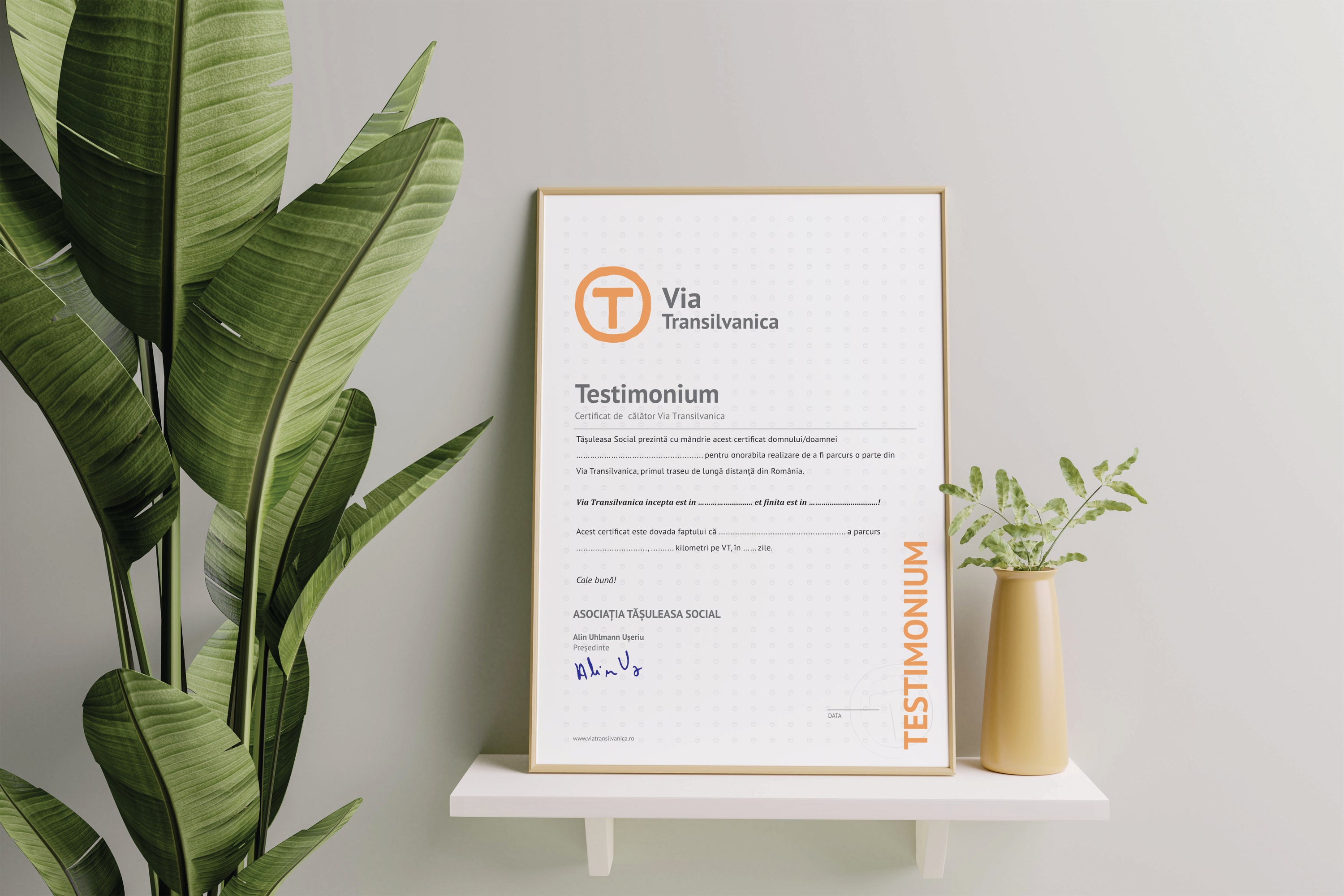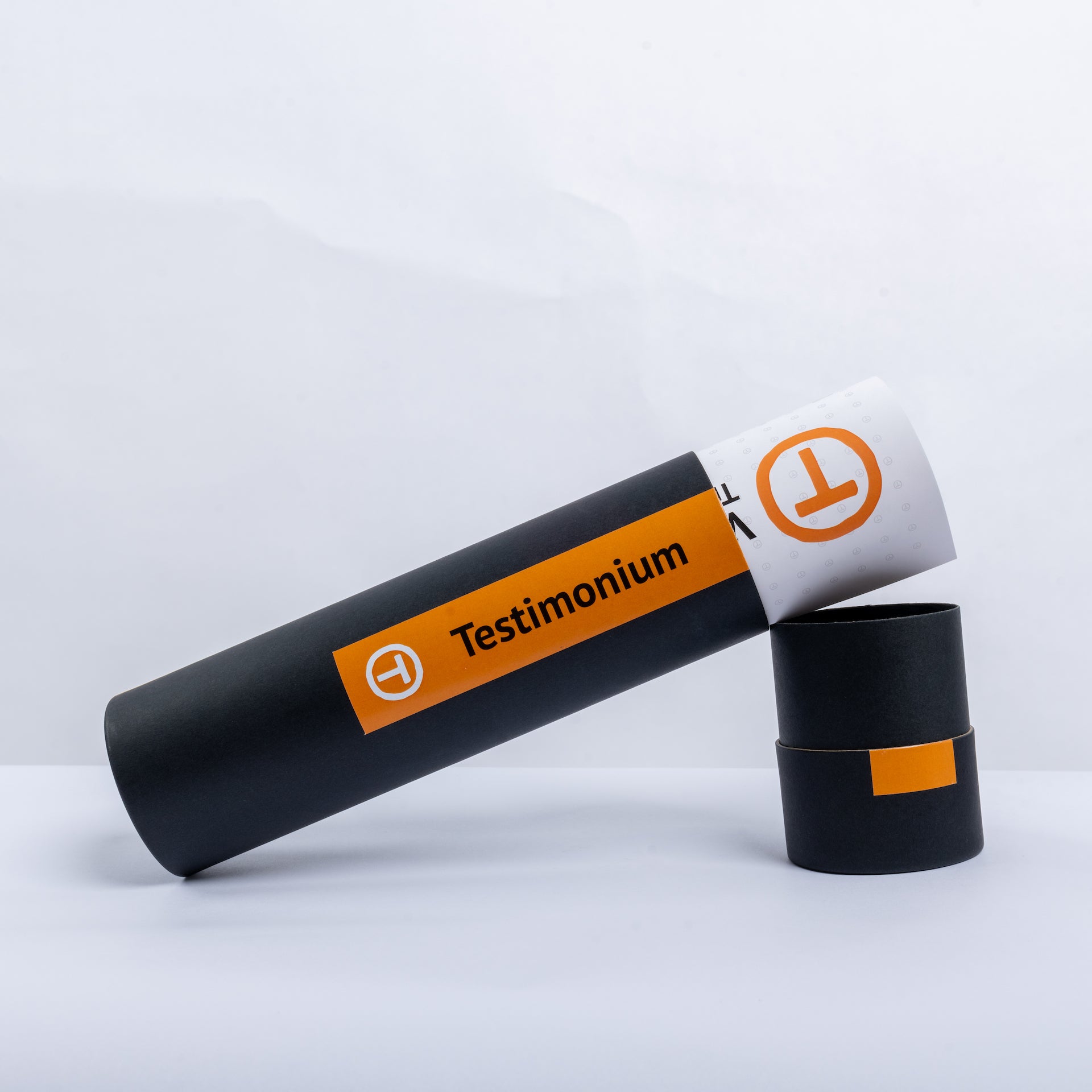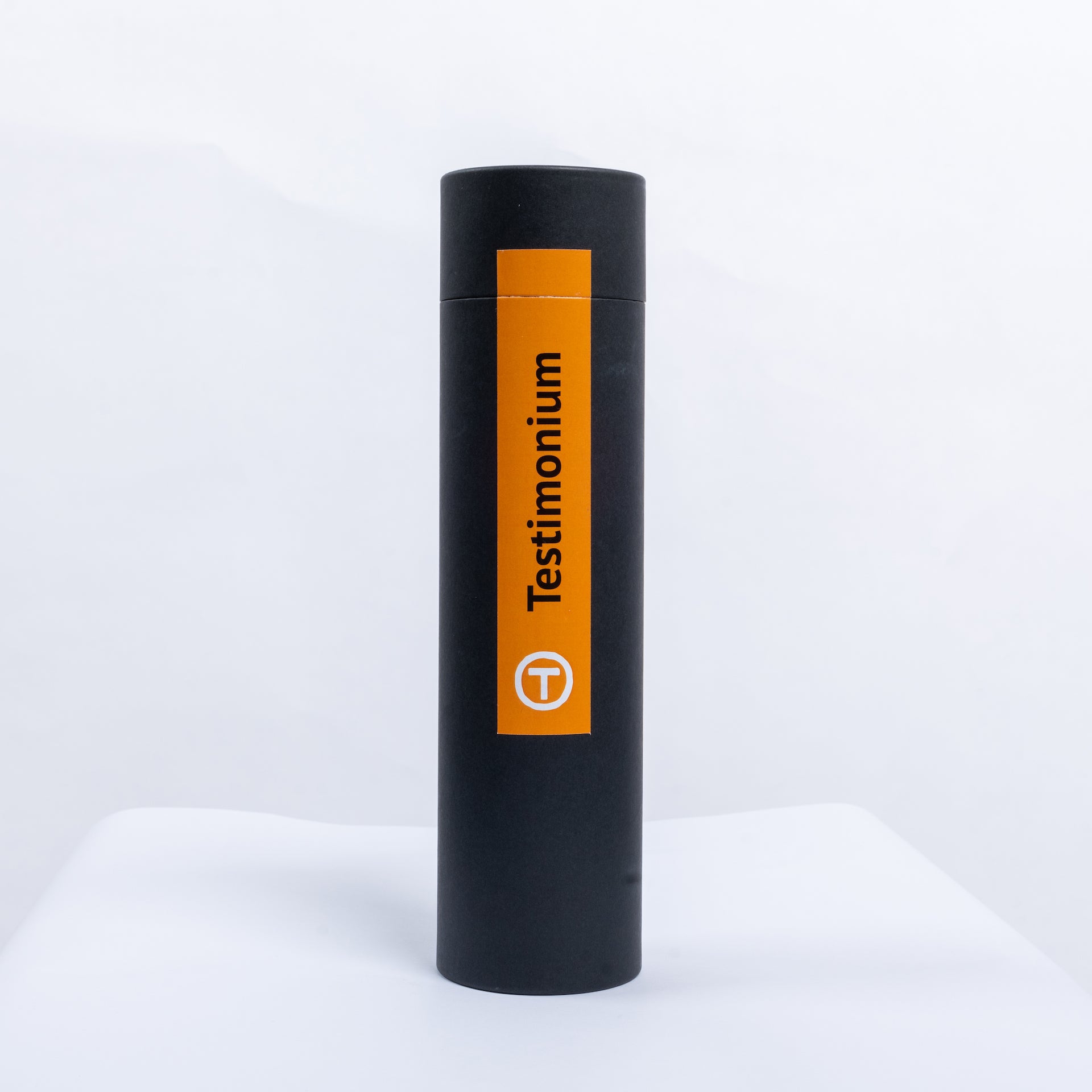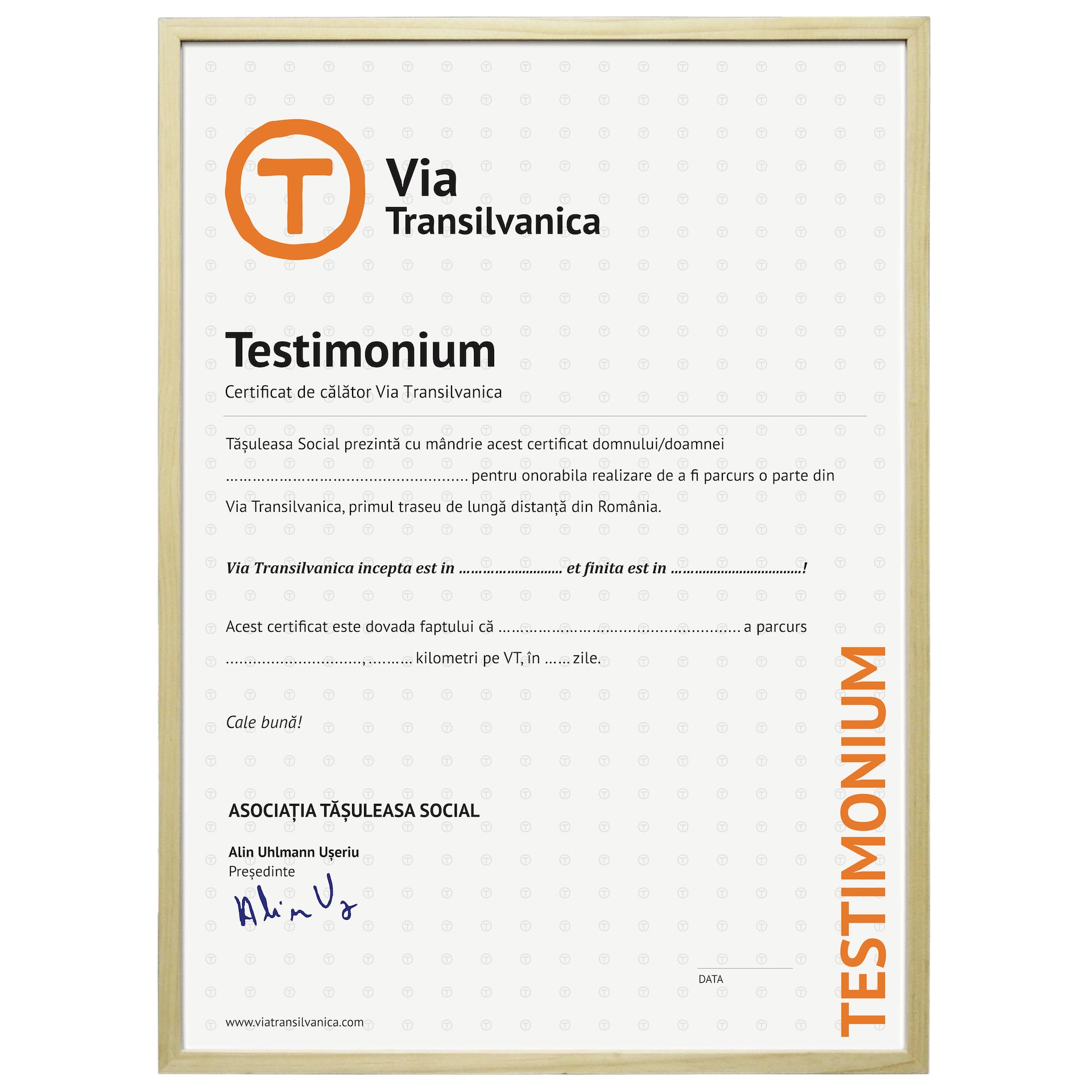 Testimonium for the partial completion of the Via Transilvanica
Testimonium is the certificate for traveling the Via Transilvanica route. THIS CERTIFICATE is dedicated to hikers who have covered at least 100 km on foot or 200 by bike or on horseback and want a symbolic certification. Order it and we'll hand-customize it with your travel details. Choose to receive the certificate plain, framed or packaged in a personalized cylindrical tube.

The certificate can only be given after a telephone verification of the route. The Traveler's Booklet with at least 5 consecutive stamps is proof of covering 100 km on foot and at least 10 consecutive stamps for 200 km by bicycle or on horseback.
Description
Return policy
Transport
Certificate size: 21 x 30 cm

You have the right to return the whole order or part of it within 14 calendar days from the date you received it, without being obliged to tell us the reason why you want to return the products. In this case, you only need to pay the shipping costs for returning the products.
Delivery in 3-7 days. Return in 14 days.