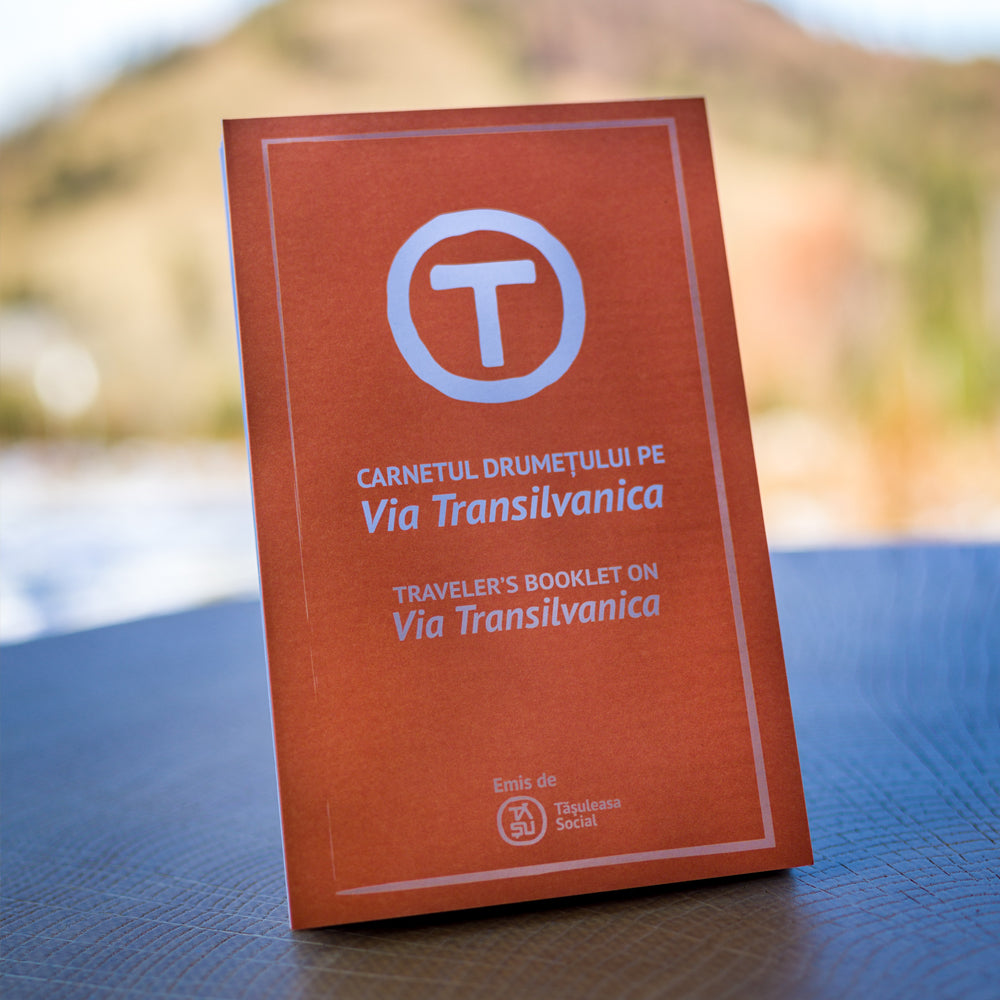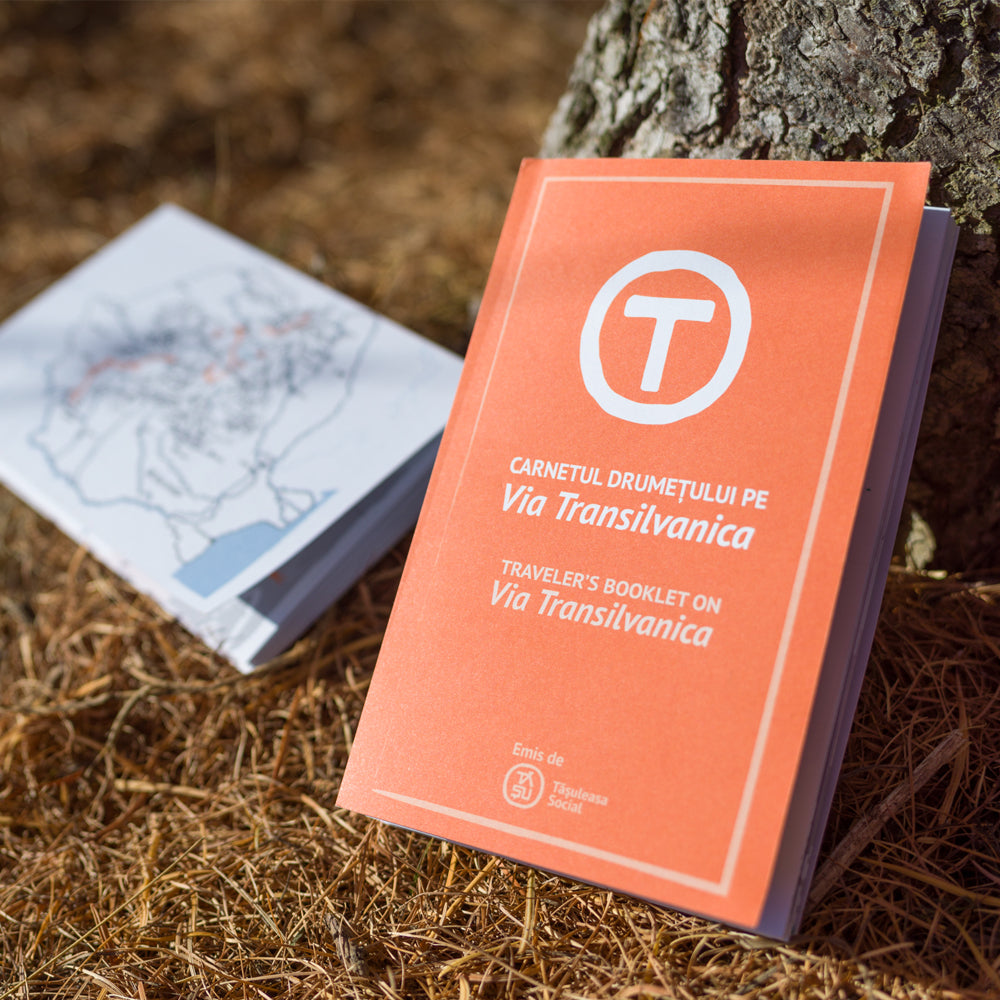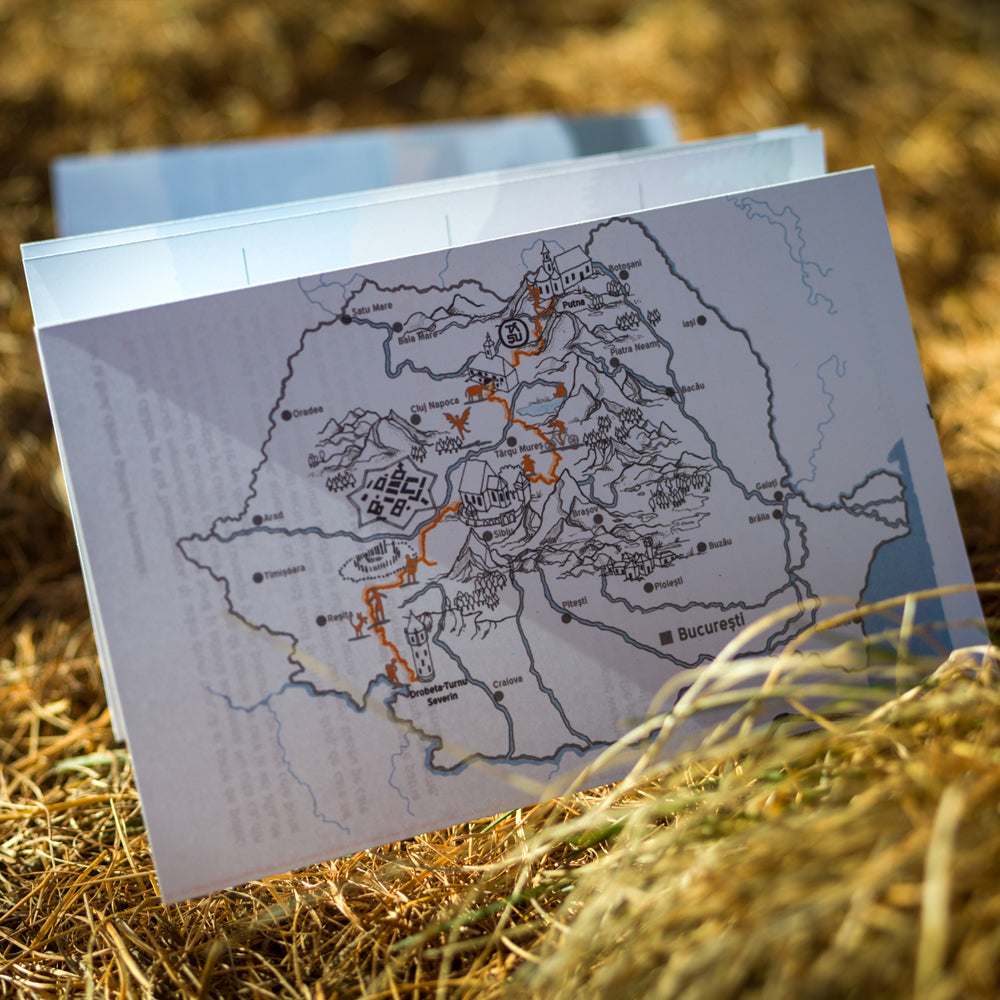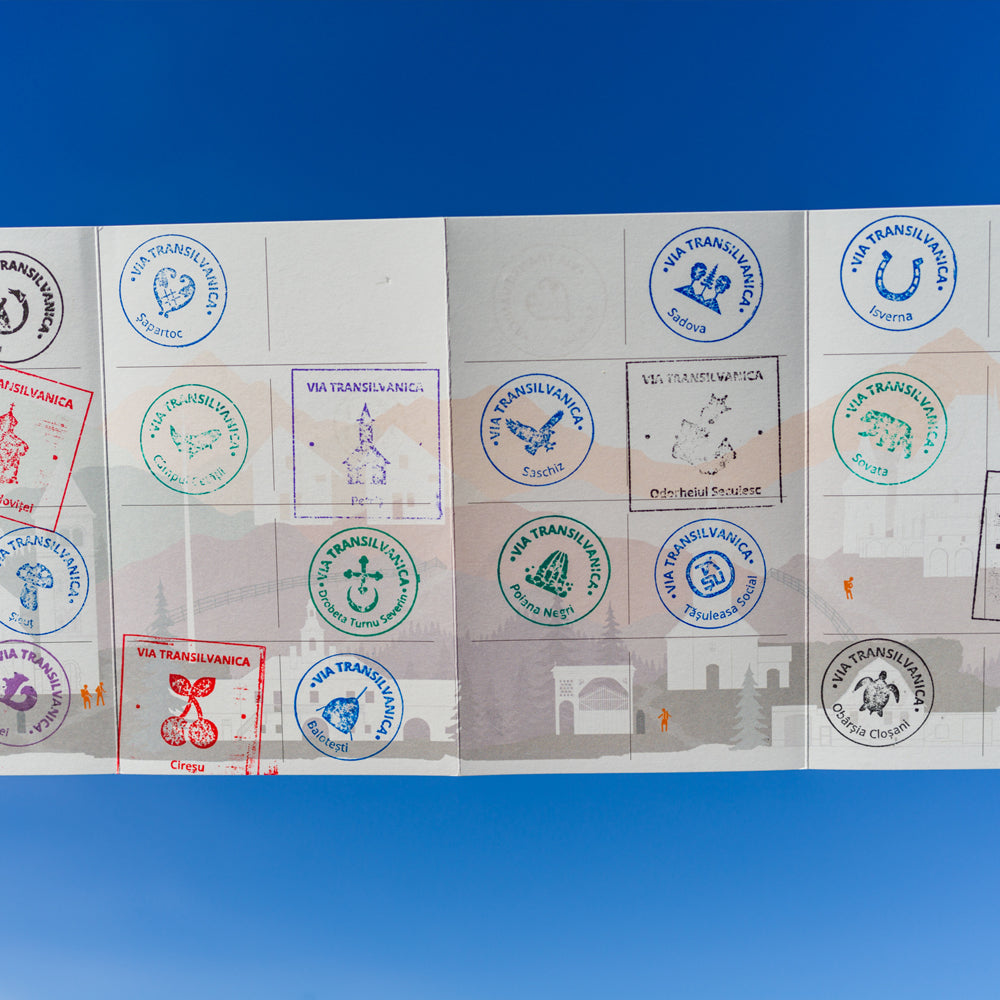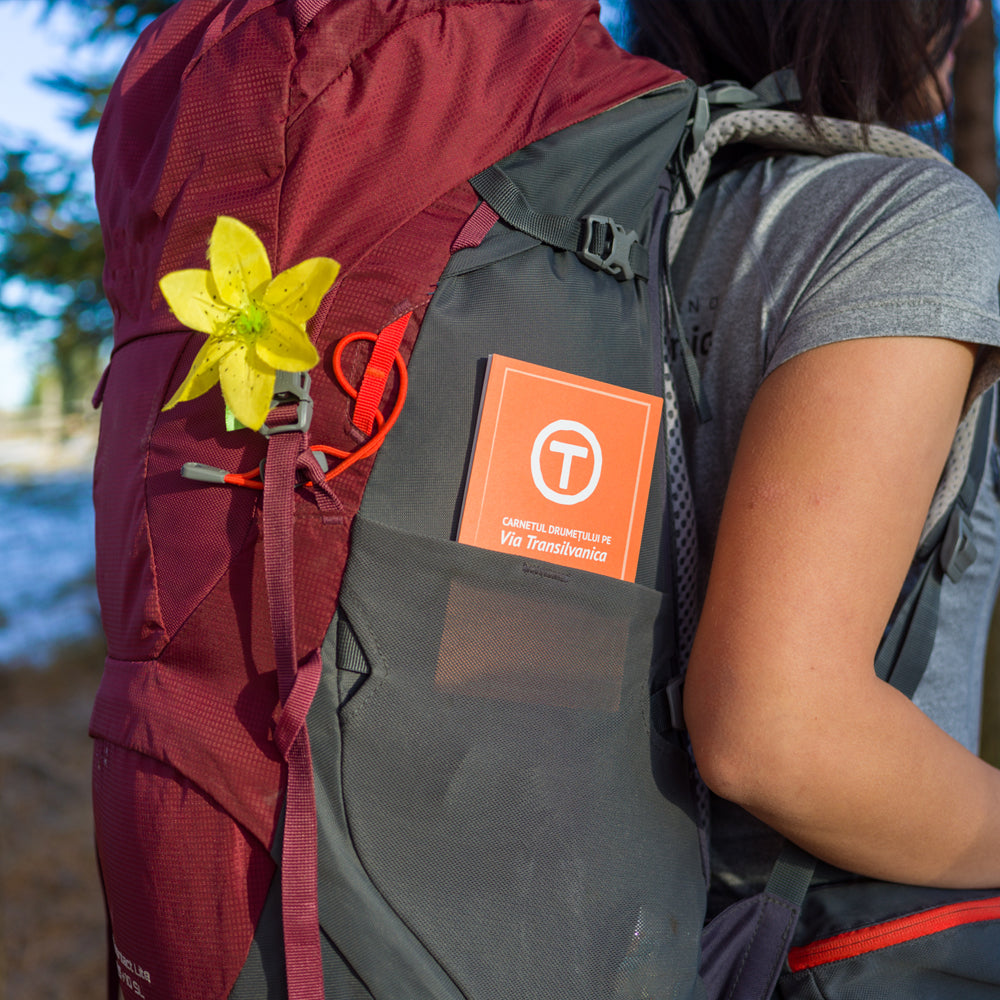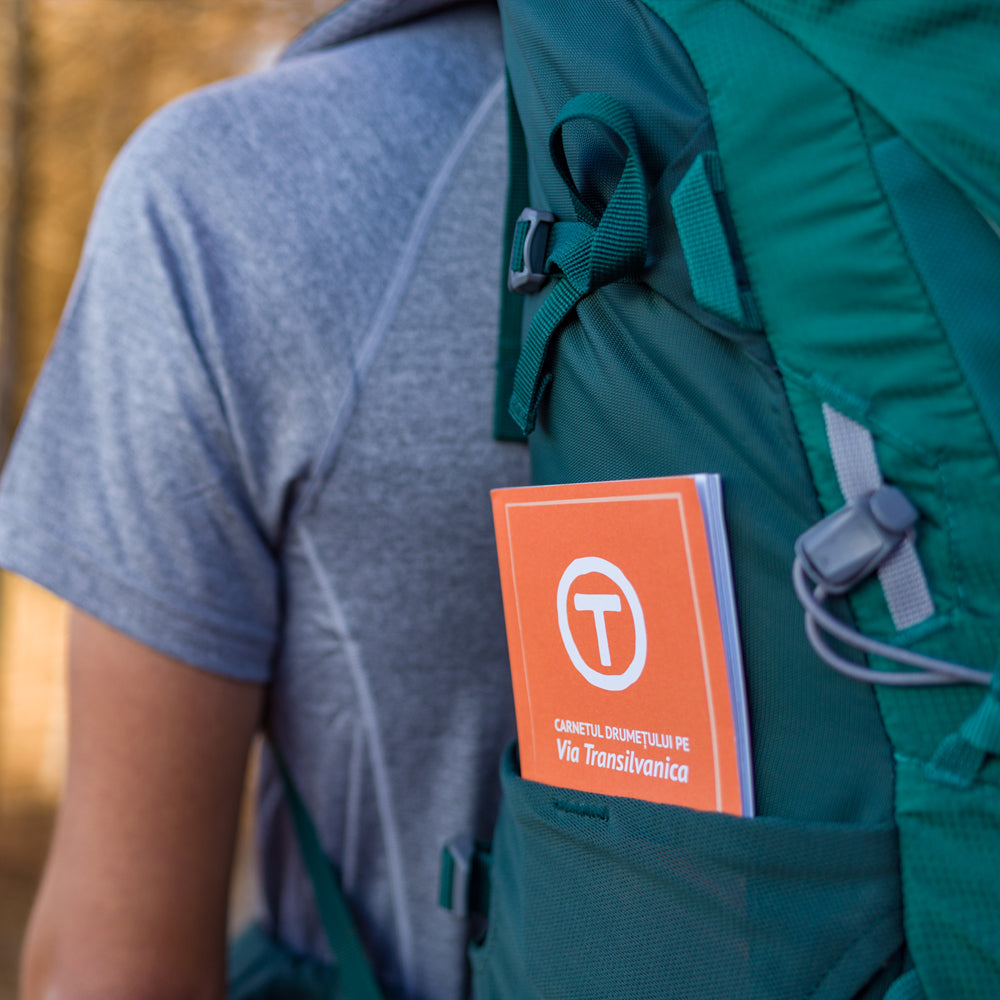 Traveler's booklet on Via Transilvanica
The Traveller's Booklet on Via Transilvanica with the necessary spaces for collecting the stamps on the route, both in Romanian and English. See description below for details!
Description
Return policy
Transport
Dimensions: 9.5 x 15 cm 
The Traveler's Booklet comes with a protective plastic cover.
Also available at various places along the route. See below.
_______
ABOUT
The Traveler's Booklet is our way of creating a travel journal for you. In it you will be able to collect the personalized stamps of each stage on the route, as a reminder of all the kilometers traveled on the Via Transilvanica. Stamps can be collected from the places mentioned in the travel guide from the website www.viatransilvanica.com. This Traveler's Booklet is purely symbolic, proving those who have gone through different stages. 
CLAIMS
People who have already completed parts of the route and want the stamps for the completed stages can mention it in the comments section of the Shopping Cart and we can send you the stamped booklet. 
Also available on route
• 
Putna - Beautiful Market (the shop at the gas station in front of the entrance to the Putna Monastery)
• 
Pasul Mestecaniș - The mini-market under Restaurant Mestecaniș
• 
Piatra Fântânele - Tășuleasa Social (here you will also find other products)
• 
Lupeni - Barangoló Panzió (accommodation recommendation from the guide)
• Saschiz - Tei 70 m from the Fortified Church, on the VT
• 
Mediaș - Friends - Shop and Tasting Bar Specialized in Wines and Coffee
• 
Caransebeș - Limonădaria Nea Tica (pedestrian)
• 
Balotești - Taverna Grădețului
You have the right to return the whole order or part of it within 14 calendar days from the date you received it, without being obliged to tell us the reason why you want to return the products. In this case, you only need to pay the shipping costs for returning the products.
Delivery in 3-7 days. Return in 14 days.