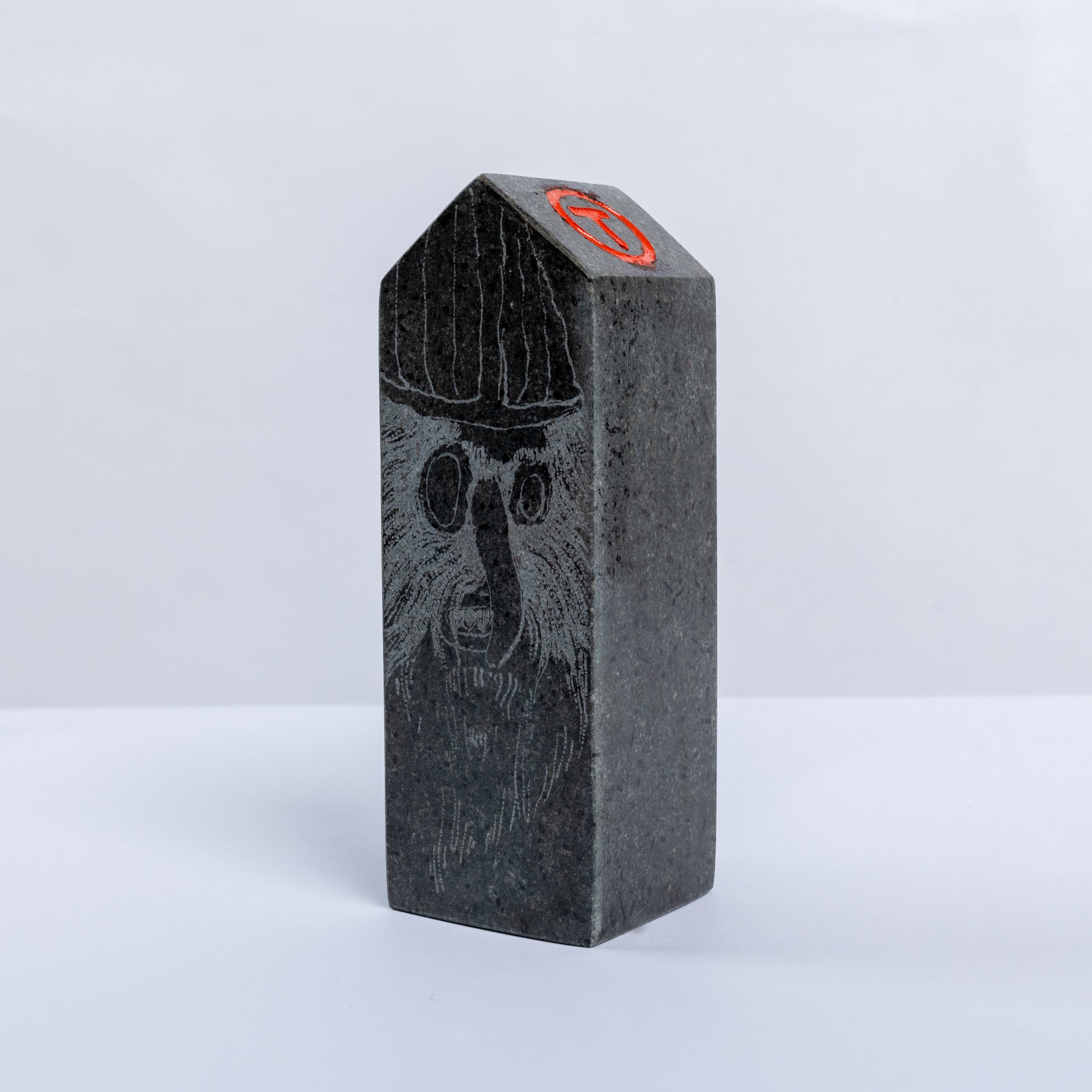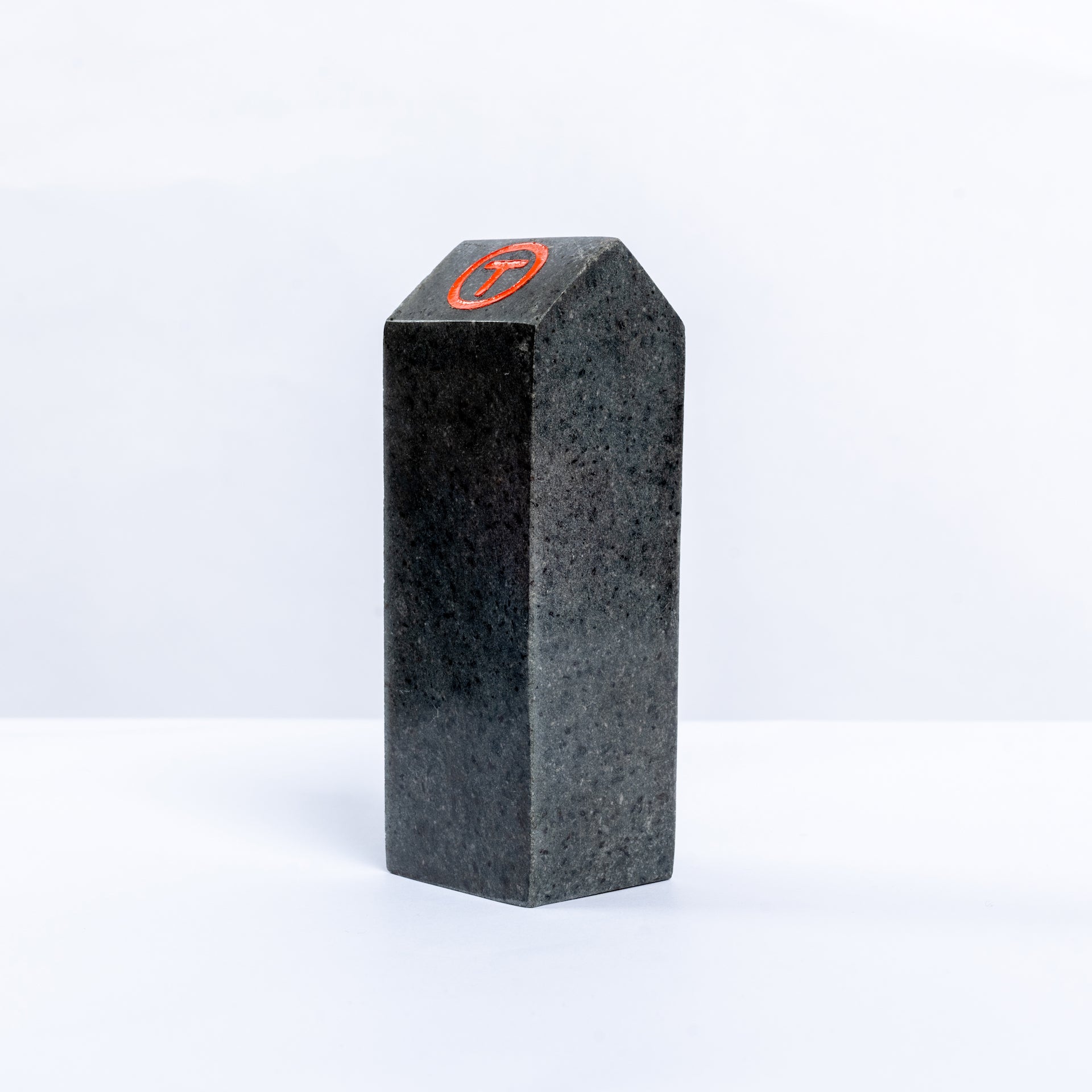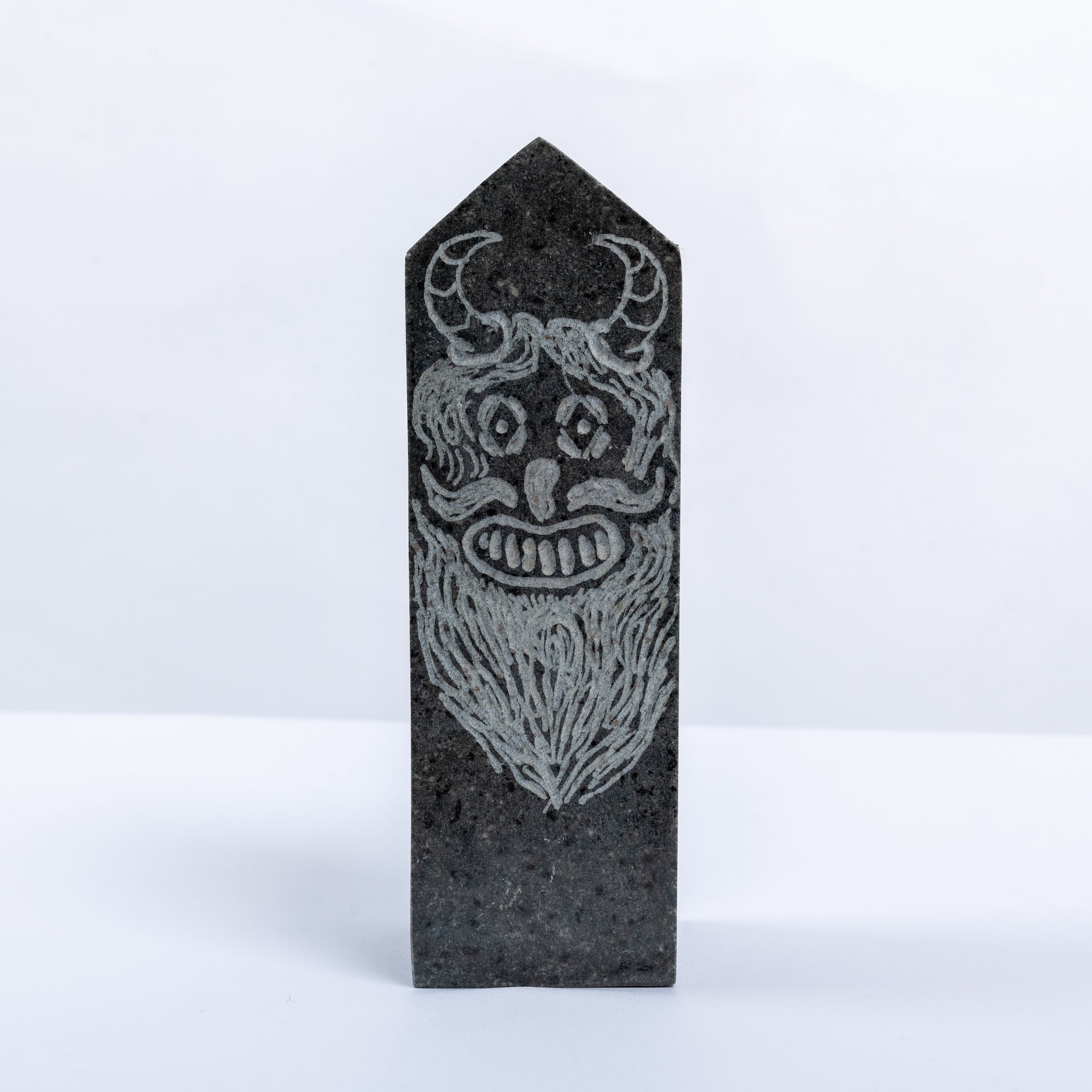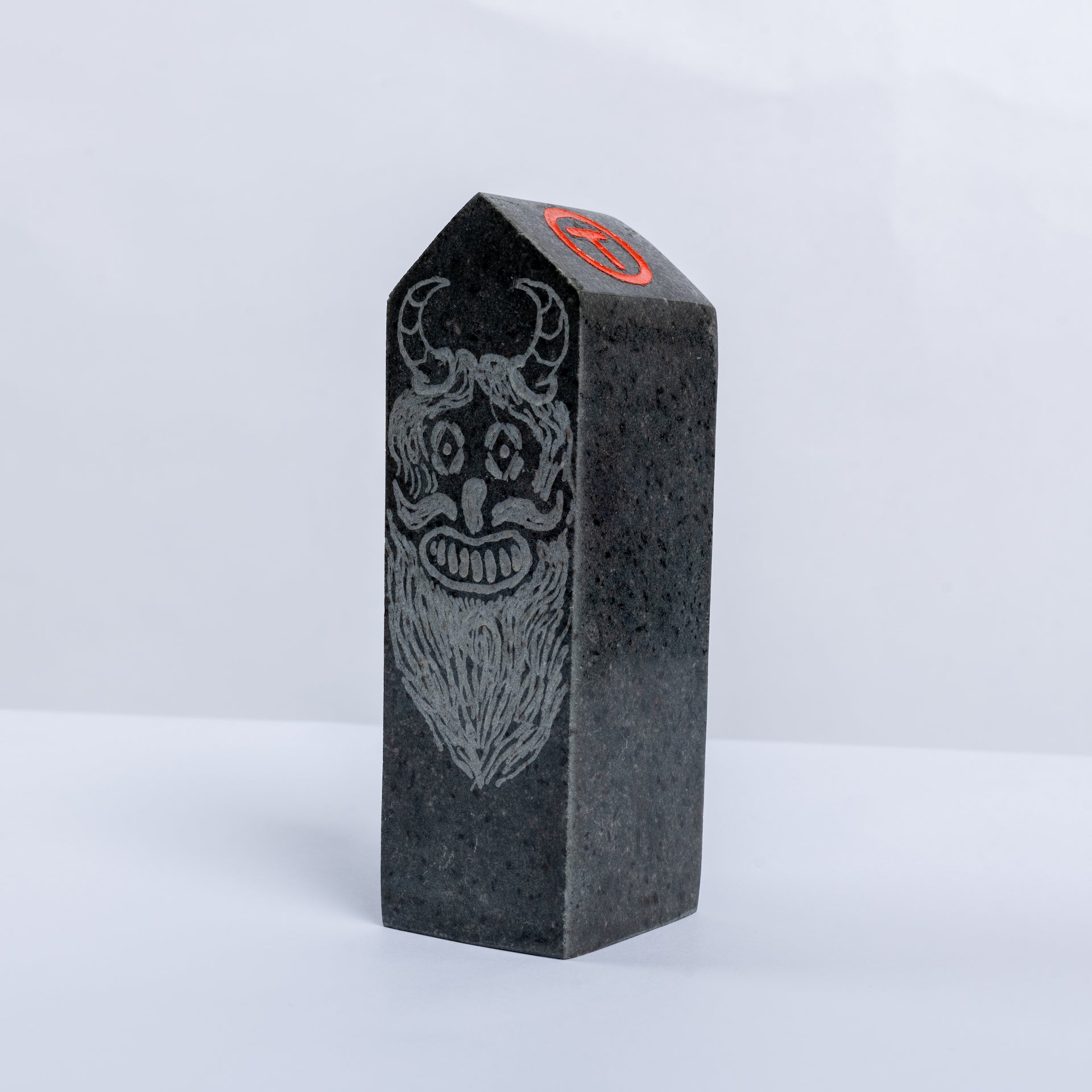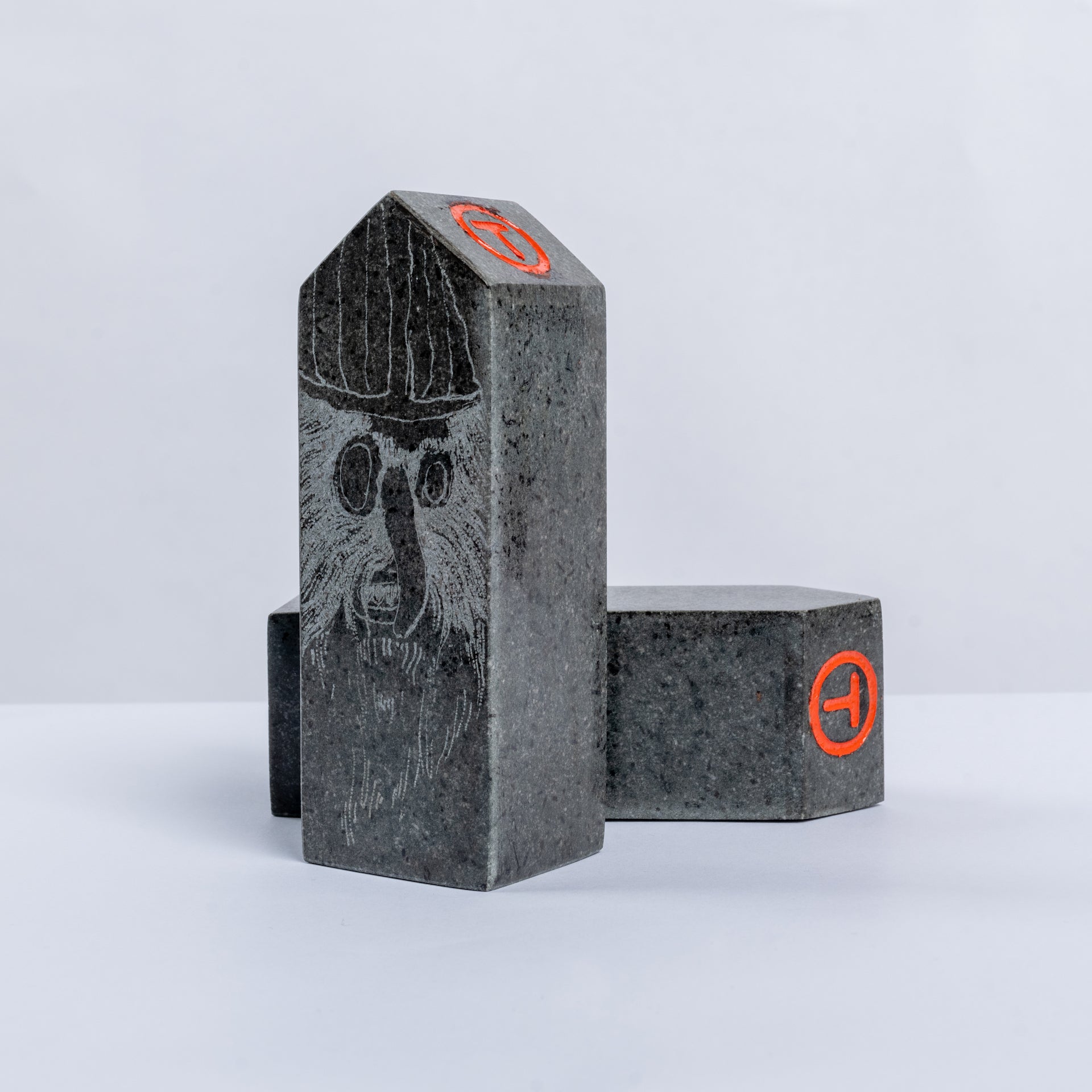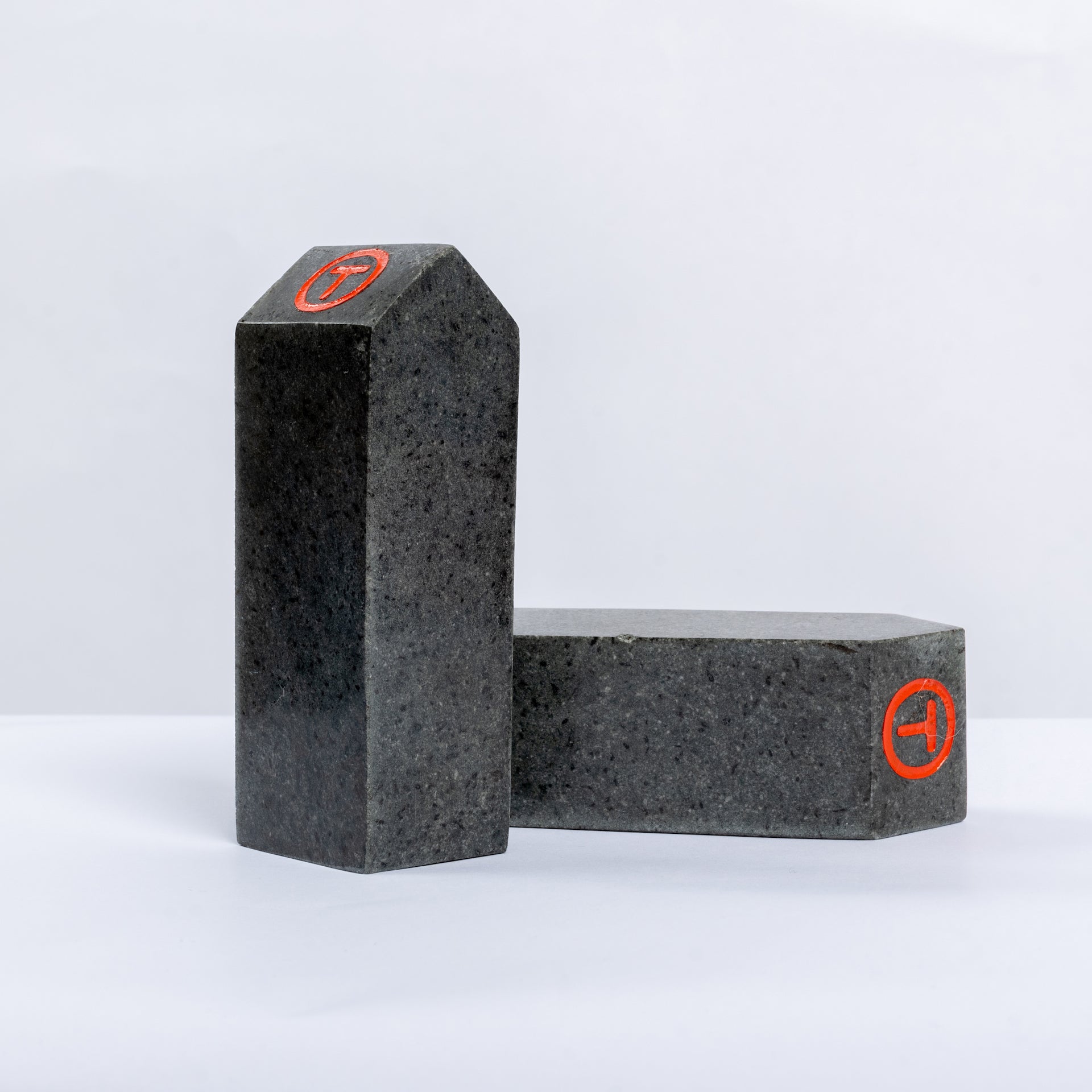 Miniature andesite Kilometer stone
The famous kilometer stones that mark the Via Transilvanica from km to km are now represented in the store by their miniature version. See description for details!
Description
Return policy
Transport
Miniature andesite kilometerstone. Each terminal contains a unique engraving and was customized by hand by the sculptors of the project during the Tășuleasa Social sculpture camps.
See the catalog with some of the mini stones and mention the name of the one you want (in the cart, in the comments) before you send the order, or choose to send you a stone with a random graphic and you get a 10% discount. 
https://drive.google.com/drive/folders/1pjLR3AgBUgy5DpCzvdQS7vJ7fG4LYULp?usp=sharing
Mentions:
*As a rule, the graphics on the mini stones are on one side, but some of them have extended graphics on several sides;
*Some photos may have a glow at the top of the stone due to lighting;
*Because they are handmade from natural stone, some stones may have very small chips;
*The mini stones come with a label with the name of the artist. 
_______
About the sculpture camps
From 2018, when we started the Via Transilvanica project, until 2022, emerging or established sculptor artists from all corners of the country and beyond, participated for several months in the creation of the kilometer stones. These massive works of art (over 230 km weigh each) mark the VT route in the field, being an identity element. With huge efforts on the part of Tășuleasa Social, the Piatra Fântânele campus and numerous generous donors, the artists were able to put their mark on each andesite kilometer stones according to the style, themes and taste of each. Sometimes they worked in the cold, sometimes in the heat, but the result of their work it forms perhaps the largest outdoor art exhibition in the world! The last sculpture camp was dedicated to a limited series of 1400 mini kilometer stones of andesite that we invite you to view and order. 
Description
Material: andesite stone
Dimensions: 4 x 4 x 12 cm (± 2mm)
Color: andesite gray
Weight: 0.5 kg
Shipping is free for any mini stones purchased.
You have the right to return the whole order or part of it within 14 calendar days from the date you received it, without being obliged to tell us the reason why you want to return the products. In this case, you only need to pay the shipping costs for returning the products.
Delivery in 3-7 days. Return in 14 days.