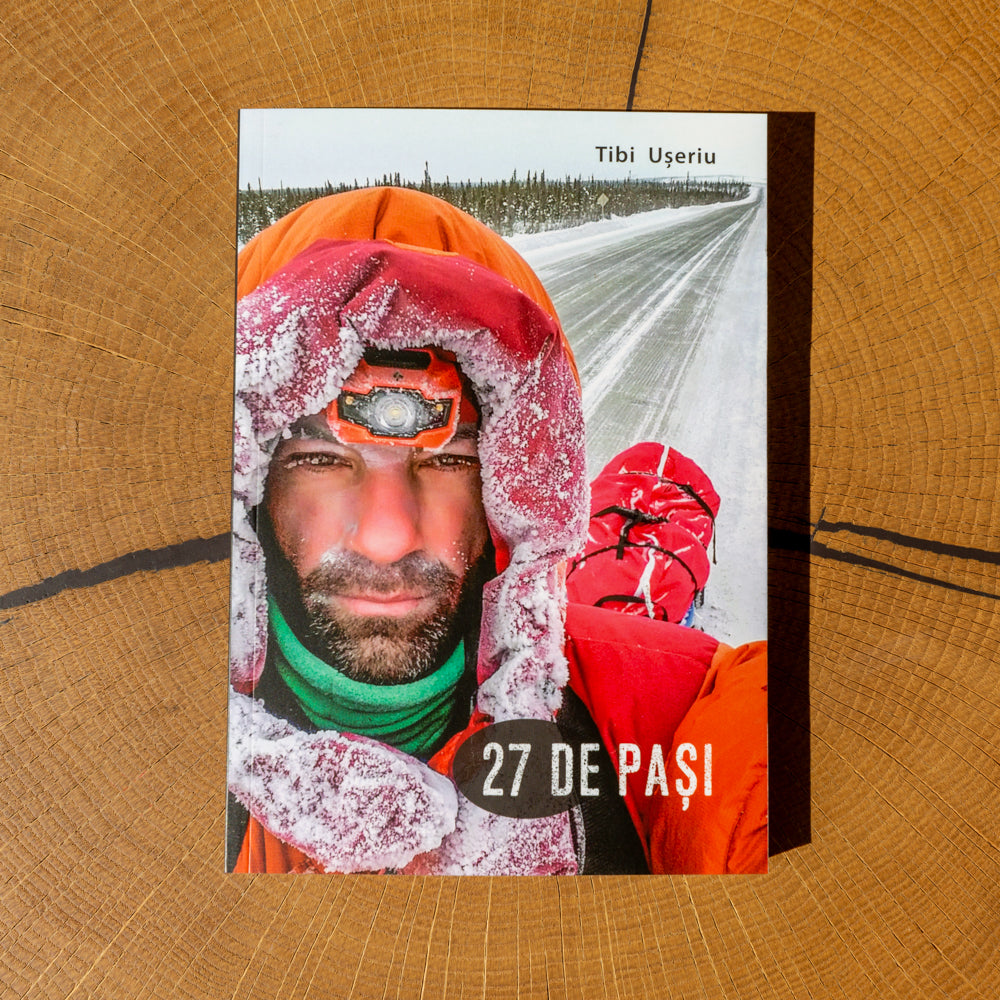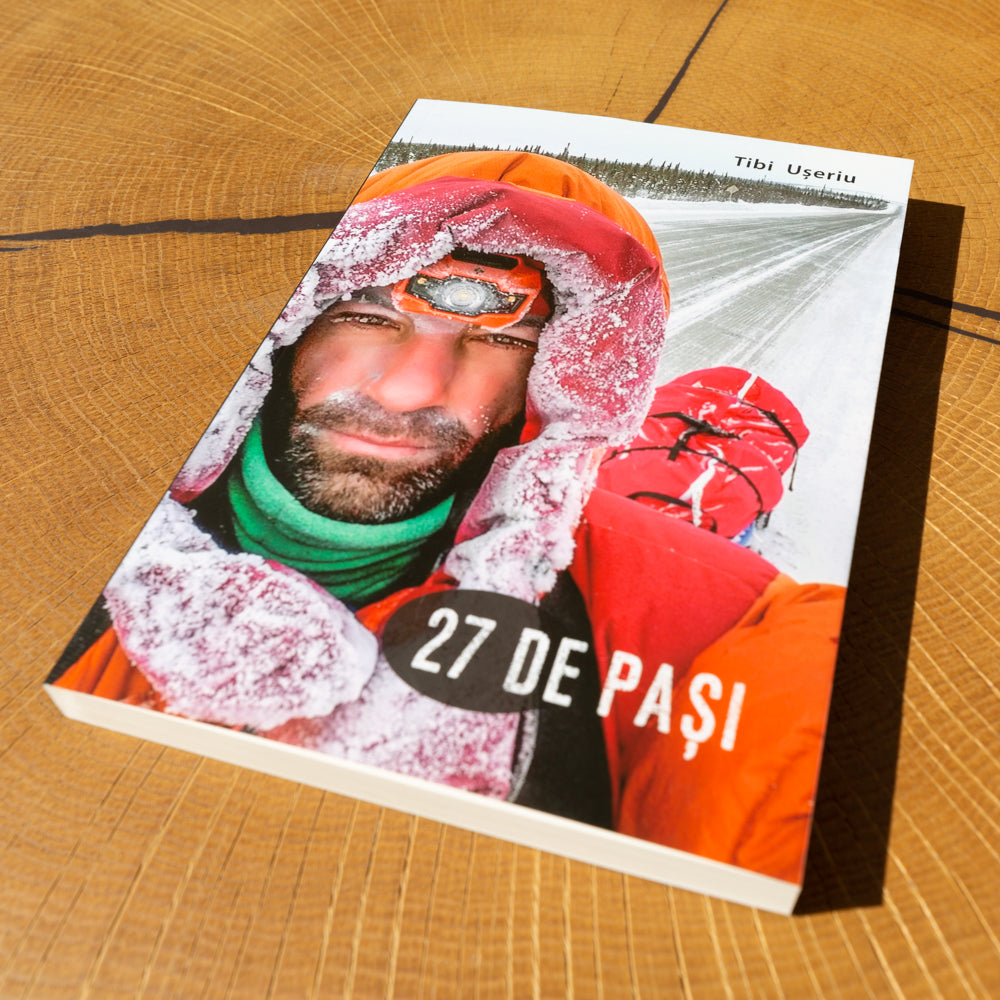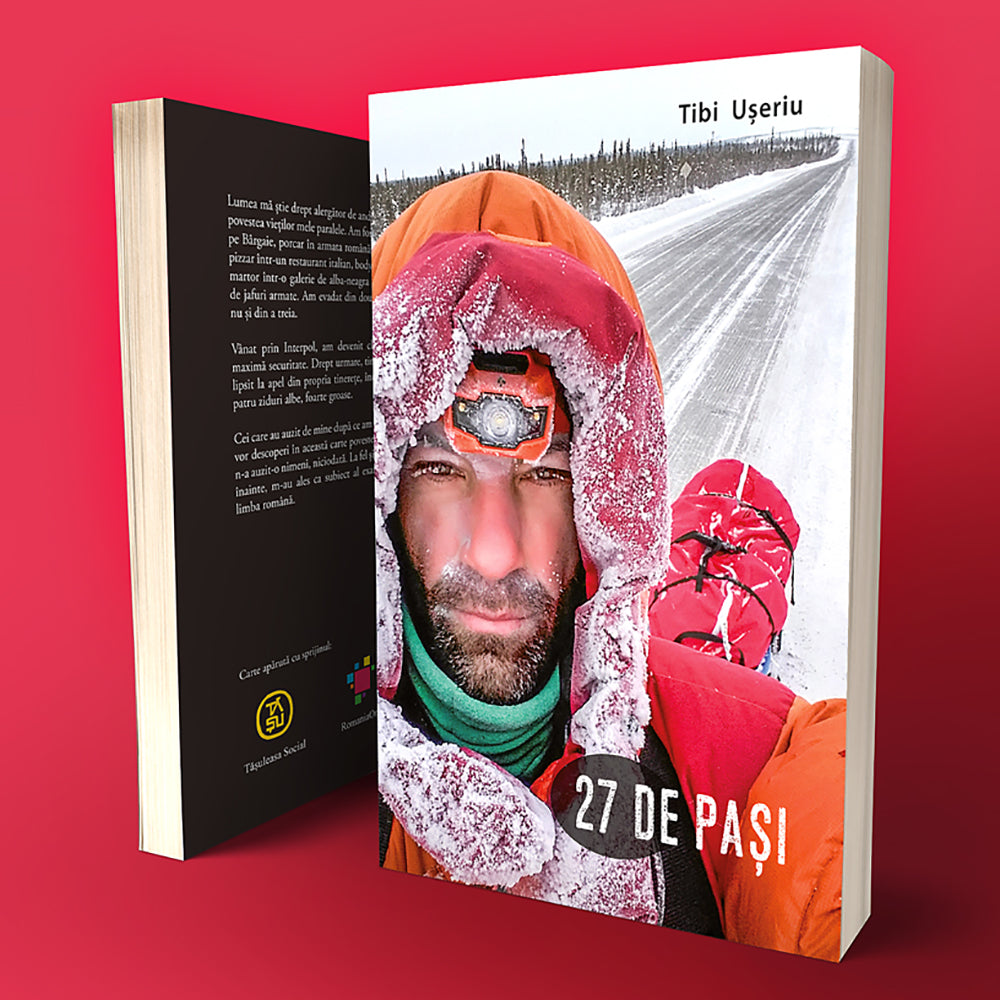 The book 27 STEPS (by Tibi Useriu) has been described in many ways, but no book can be more suitable for mentally motivating you to walk a long distance route.
Description
Return policy
Transport
Genre: Literature
Subgen: An Autobiography
Romanian language
Date of publication: 2017
Cover Type: Paperback
ISBN: 9789730233872
Dimensions: h: 20cm / l: 13 cm
Pages: 220
_______

ABOUT
The world knows me as an endurance runner. What he doesn't know, however, is the story of my parallel lives. I have been: servant to shepherds on Bârgaie, piggery in the Romanian army, political asylum seeker in Berlin, pizza chef in an Italian restaurant, bodyguard to a Serbian underworld, witness in a black and white gallery in Gran Canaria and author of robberies armies. I escaped from two European prisons, but not from the third.
Hunted by Interpol, I became a client of a maximum security prison. As a result, for almost 10 years I was absent from the call of my own youth, completely closed alone between 4 very thick white walls.
Those who heard of me after I won 6633 Arctic Ultra will discover in this book my story as no one knows and has never heard it. As well as those who, without having asked before, chose me as the subject of the Romanian language proficiency exam. 
You have the right to return the whole order or part of it within 14 calendar days from the date you received it, without being obliged to tell us the reason why you want to return the products. In this case, you only need to pay the shipping costs for returning the products.
Delivery in 3-7 days. Return in 14 days.